As part of our core module for an MSc. in Strategic Communications at the London School of Economics, I created a mock brand campaign pitch for Uber. It was picked as the top campaign of 2018.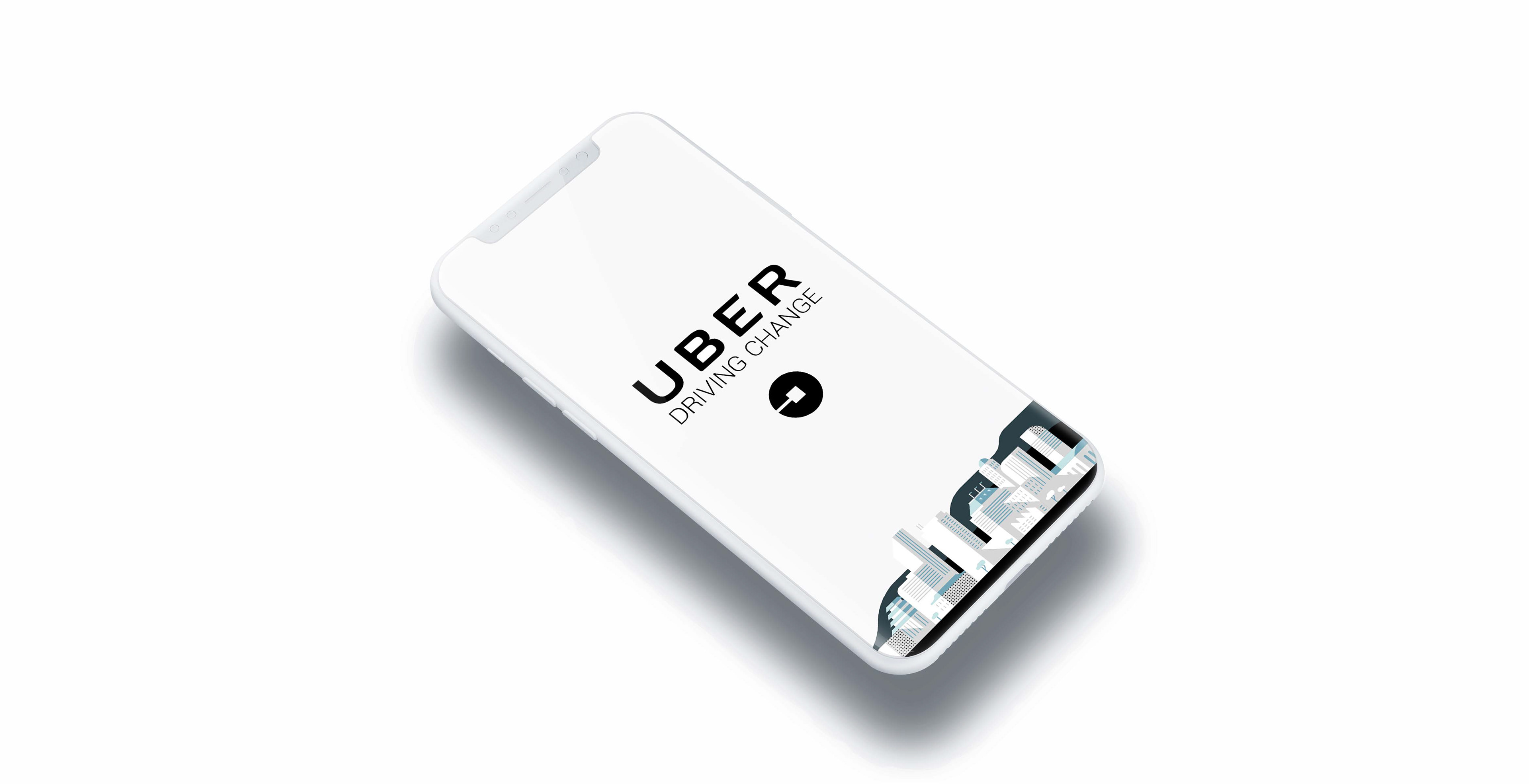 I came up with "Driving Change," a tagline that would shoulder the rest of brand identity as the campaign rolled out. The primary aim was to re-inform the public of Uber's core principles. Uber is more than a car sharing service, it's a platform that empowers people to reimagine how they interact with the cities they live in. This principle was used to inform the copy on Uber's website, outdoor and print advertising and social engagement strategy. The spec work for these is shown below. 
Portions of the website were rewritten to to highlight Uber's mission. I rewrote the mission statement and mocked up a new landing page for Uber's website.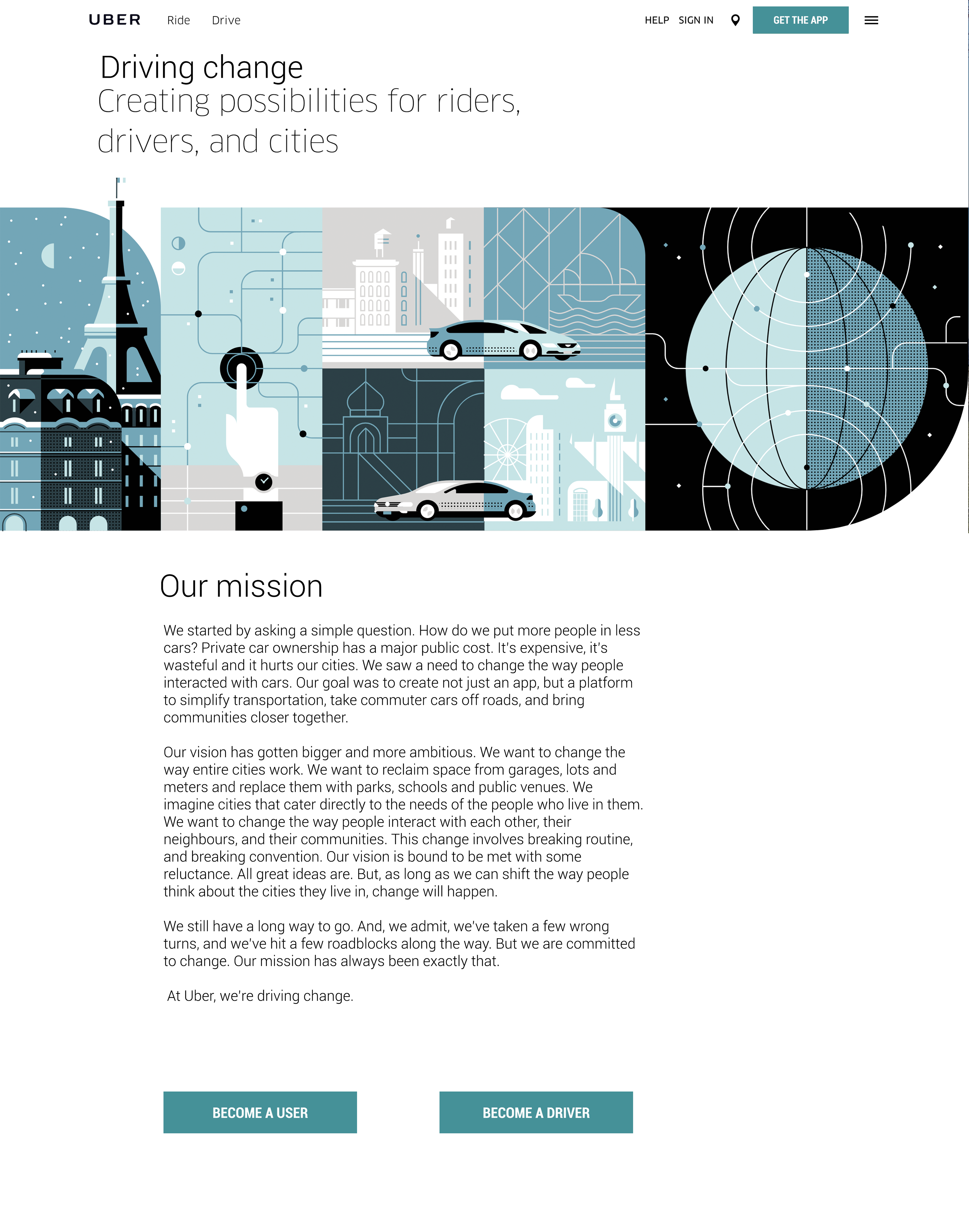 The aim of the outdoor advertising was to populate public spaces in major cities across the UK and to have the messaging reflect how Uber is changing the functional landscape of cities to better suit the people that live in them. I wanted people to reimagine how Uber could change their everyday spaces as they maneuvered them.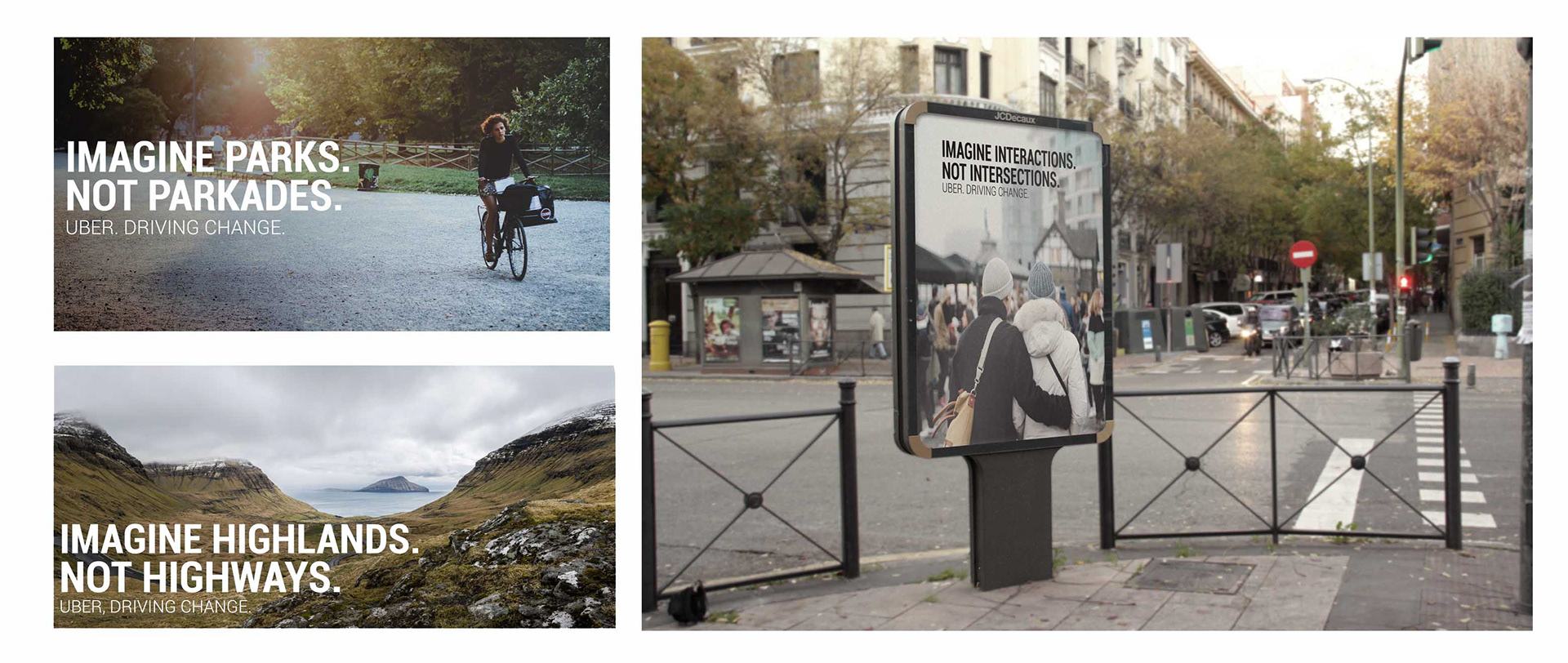 I designed Uber transport card holders to be distributed at university campuses and commuter hubs in the hope of targeting commuters who are at the core of Uber's user demographics. 
Finally, I recommended that Uber actively encourage stakeholder engagement by inviting the public to share stories over social media through the hashtag #DrivingChange.